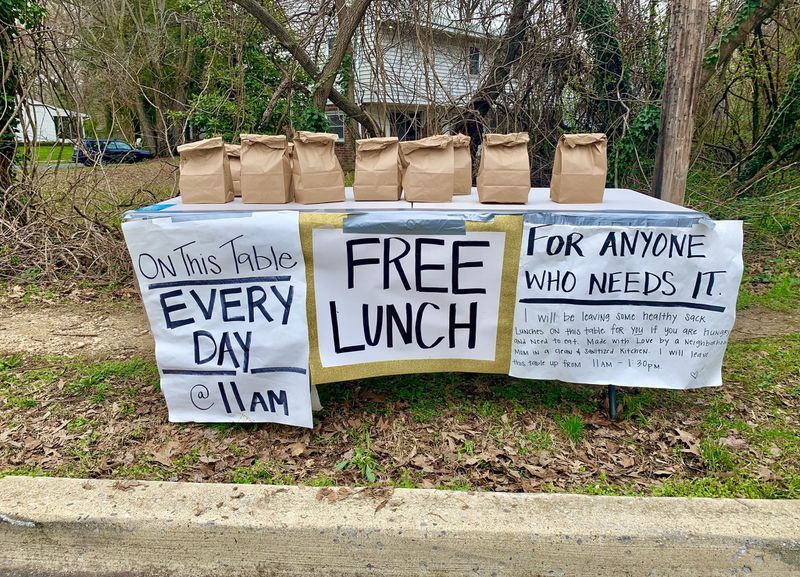 Who says there is no such thing as a free lunch? Those cynical people haven't been paying attention to all the kind acts taking place around the country.
An anonymous neighborhood mom in Maryland has been setting up a table and leaving sack lunches for people,
A sign on the table reads, "For anyone who needs it…I will be leaving some healthy sack lunches on this table for you if you are hungry and need to eat. Made with love by a neighborhood mom in a clean and sanitized kitchen."
This little act of goodwill is helping local families and neighbors struggle a little less. Thank you anonymous neighborhood mom in Maryland! You rock!
Via – Capital Gazette
Photo: Selene Felice / Capital Gazette