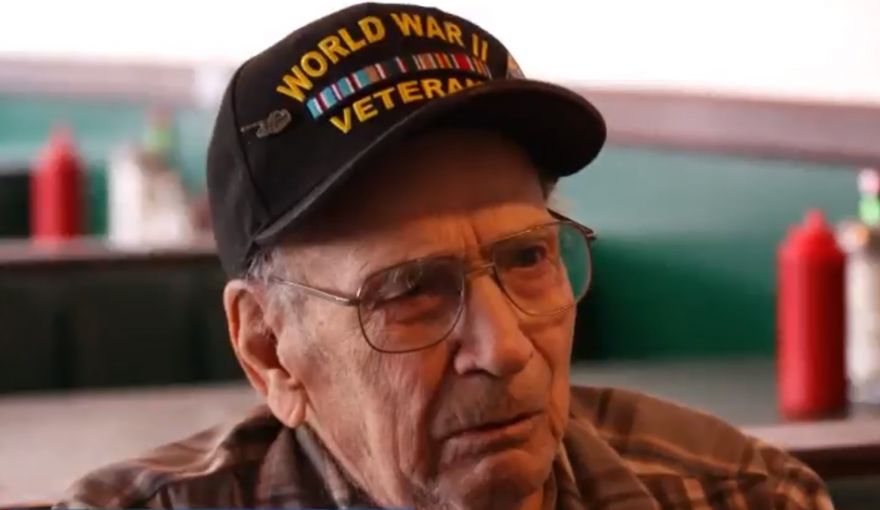 Post Falls, Idaho — Every morning, 95-year-old Dan Rankin, a World War II veteran, arrives at the Dueling Irons restaurant at the same time. He sits at the same table and orders the same food from his favorite server, Maria. But he hasn't paid for his breakfast for nearly three years. "Well, all of a sudden, somebody started buying breakfast [for me]," he said. It was someone who noticed his hat. Now, people want to line up for a chance to treat him.
"I just took a look and he has over $200 on there. Sometimes we'll have little tears and we'll cry. And he's just really humble sweet," says Maria.
Learn more about his life over at Today.
(Image Credit: Today)